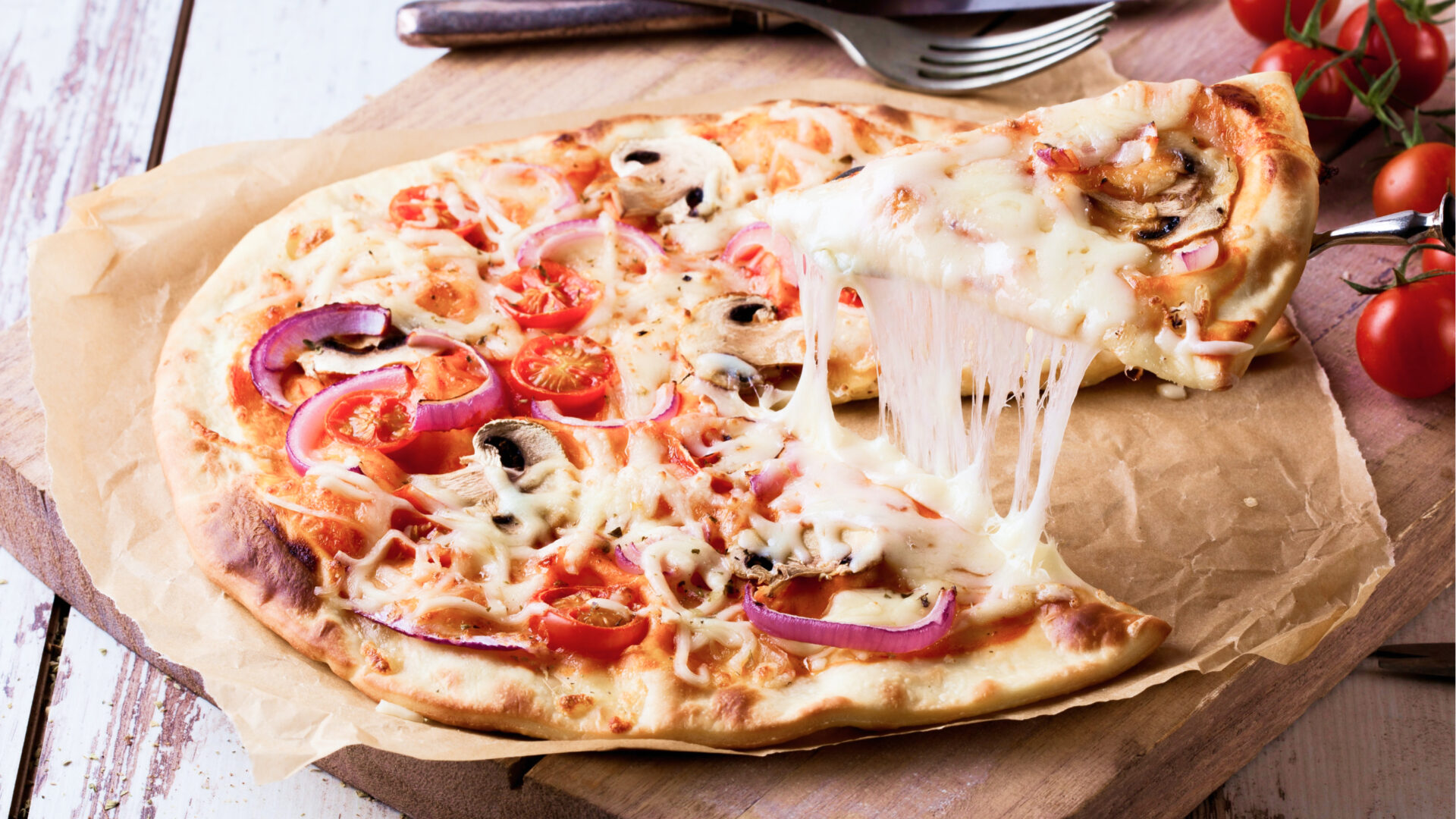 20 ideas on how to be a more successful pizza restaurant
OK, so most "entrepreneurs" these days wants to change the world in some way. The next big thing etc etc. That's fine and great.
But… what about all the other hard working entrepreneurs out there sweating over a small local business trying to make ends meet. How can their business be improved in a substantial way?
Take a typical pizza place. In Sweden those are everywhere and often have the exact same concept and menu. Simple furniture. Pizzas everyone knows by name. Too long menu and low paid, often immigrants kneading the dough.
How can that business improve and maybe scale in some way?
Let's do a simple exercise in innovation.
First look at the scope.
It's a local place, let's say in a small town in Sweden.
They sell Pizza right now.
They are perhaps understaffed and don't have a big budget to do marketing etc.
What can we do to get more customers, make more money and scale the business in some way?
Also read How to generate ideas for anything
Some ideas:
1. Make your own pizza concept
This is straight out of Seinfeld. But I'm thinking that the customer shouldn't knead the dough but just put the topping on. The price would be higher and there would be some different toppings to pick from but you put it on as you like.
By charging more we make more money and when the customer makes their own pizza they feel a stronger connection to the restaurant and will recommend it to friends. Also it would make great social media content. Posting the best custom pizza made by a proud customer every day.
2. Creative pizza boxes
The boxes you get for a take away pizza are often big and a bit hard to carry. Why not make something out of that. Custom boxes will cost a bit more but it's still much cheaper than any other form of marketing.
Print something fun or creative in big letters on the top of the box. New messages every week or month in bold colors. More original and also something that people seeing you carry the box will notice. Maybe people will even save the cover of the box if there is an easy way of separating it.
3. The monthly celebrity pizza
This is quite common but I haven't seen it for a pizza restaurant. Pick different local celebrities that can make their own custom pizza. Charge a little more for it and you can get slightly higher revenue but also marketing. If you just want to do it for marketing you can give the cost difference to a local charity.
4. Use the pizza oven to make unique pottery that you can sell
I'm not even sure this works but having the heat turned on in a pizza oven is quite energy consuming. What about using that energy when there are few customers to make some pottery that could be displayed and sold in the restaurant. Might be a bit fun and creative for the people working as well.
5. Pizza making classes
Everyone loves pizza and making it at home yourself as good as in a restaurant can be impressive and practical. Why not have pizza making classes in the restaurant on slow hours. Maybe even as a company event. People pay for the lesson and the pizza and maybe a glass of wine.
6. Frozen pizza dough or whole pizzas
If you build your brand with some of the things above you could try making pizza and freezing it, or just the dough and then sell to local store. If you are really good you might be able to scale it into a big business by itself.
7. The worlds most expensive pizza
This is pure marketing but have worked for some other type of restaurants. Put some gold, caviar and truffle on a pizza and charge ridiculous amount of money for it. Almost no one will buy it but it's something to talk about. If it's not your style maybe the next idea suits you better…
8. Cheap pizza margherita slices
Pizzas are already quite affordable. But as a way of getting attention and sell more spontaneous take away pizza you could sell slices of margherita pizza to go for a low price. Then more fancy slices and full pizzas for a higher price. Just the plain margherita as a big seller.
In Sweden there's no pizza slices in restaurants like in NYC so that could be an idea in itself. Open a chain of simple pizzas slice restaurants mainly focusing on to go pizza.
9. Create a staged pizza war
Start a competing pizza place next door that you secretly also own. Lower the prices a little each week for a while and put up huge signs bragging about how your pizza is better than from the other place. This will also remove competition from the surrounding area. Kind of how Starbucks have done outcompeting other coffee places by placing a Starbucks on every corner.
10. Pivot to a B2B pizza expert
Make the best dough, the best concept and then only focus on selling the concept and ingredients to other businesses. Maybe even consult in helping pizza restaurants make more money. Charge a fixed fee to help a place get more customers and revenue.
11. The big book of pizza
Create a really nice big book all about pizza. The history of pizza. The best recipes. Short storys about pizza. Pizza around the world and the difference between NYC pizza and Chicago pizza and why you put kebab and pineapple on pizza in Sweden.
12. The pizza loyalty program
A lot of restaurants have coupons like 1 of 10 pizzas are free or similar. Create a more involving customer club for your pizza restaurant. Give out prizes to loyal customers. Put up a high score list with images of the best customers that week. Club members get to come to special events and knead dough. Maybe involve the members in creating new kinds of pizzas. Send out surveys.
13. The pizza podcast / vlog / tv-show
A bit similar to the above. Create a tv-show or podcast or a diy series on YouTube about pizza. Monetize with ads or sponsors. Become a pizza media house.
14. Make your own beer to go with the pizza
Create your own beer. The pizza is just there to sell more beer. You are a beer company in disguise. Sell the pizza beer outside the restaurant or to other restaurants.
15. A family friendly pizza place
I mean, pizza is the perfect family and kids food in a way already. But most pizza places don't play much on that. Make it the McDonalds of pizza. Kids meal with a small pizza, a drink and some papers and crayons. Redecorate the place with playful designs and maybe a small corner where you can play video games, board games or build with bricks. Give the pizzas more imaginative names.
16. The romantic pizza place
Hire an old Italian guy (or someone pretending to be) to make pizza and sing for the guests. Make it into a romantic restaurant perfect for a first date with darker light and pizza to share over a glass of wine.
17. The party pizza place
Stay open between 18.00 and 05.00 for the party crowd. Have a DJ and sell beer. Disco lights and a cool crowd. You are now running a bar or disco that also sells pizza.
18. Reinvent pizza itself
Can we keep the idea of a pizza but change it in different ways? Make it more healthy without bread. Make it even easier to eat with smaller slices. Something else than tomato sauce and cheese as toppings. Make it double folded like a sandwich. Make it super thin. Make it super thick. Use only super local ingredients like cheese. Make it Lebanese style. Make it Chinese style. Deep fry the whole pizza. Make a pizza sallad. Make a pizza milkshake.
19. Turn your restaurant to into a laptop warrior office
Add electric outlets, nice tables that works with laptops and free wifi. Sell coffee, pizza, beer and accessories for laptops. Either make it free to sit there or sell a subscription where you can come and go as you want and include free coffee and a pizza slice.
20. The ultimate pizza app
If you are trying to be innovative today an app should be one of your ideas. Everyone carries their phone with them and if you manage to create an engaging app around a subject you can have a huge audience really fast. Even if it sounds a bit ridiculous with a pizza app.
You might think building an app is hard but if you start simple and a bit rough it can be done on a budget. You can even build an app without coding.
Maybe the app could be quality reviews of all pizza restaurants? Or it could be some kind of AR enhanced make-a-pizza guide. Or it could be a take-away layer on top of all pizza restaurants where you charge a small fee for every delivery ordered through the app (like how onlinepizza started)
It could also be a simple way of ordering just from your restaurant, remembering your last order, having a kind of loyalty program built in rewarding you for buying pizza.
Just do it
As you can see from the above there is always something you can do to improve the situation. Maybe not all of the above are great ideas but you need alternatives. You could do small tests on some of these without much effort.
Also read To be able to make decisions you need to have options to choose from
What other ideas can you come up with?
Have you tried coming up with 20 or more ideas to improve your business?
Just do it.