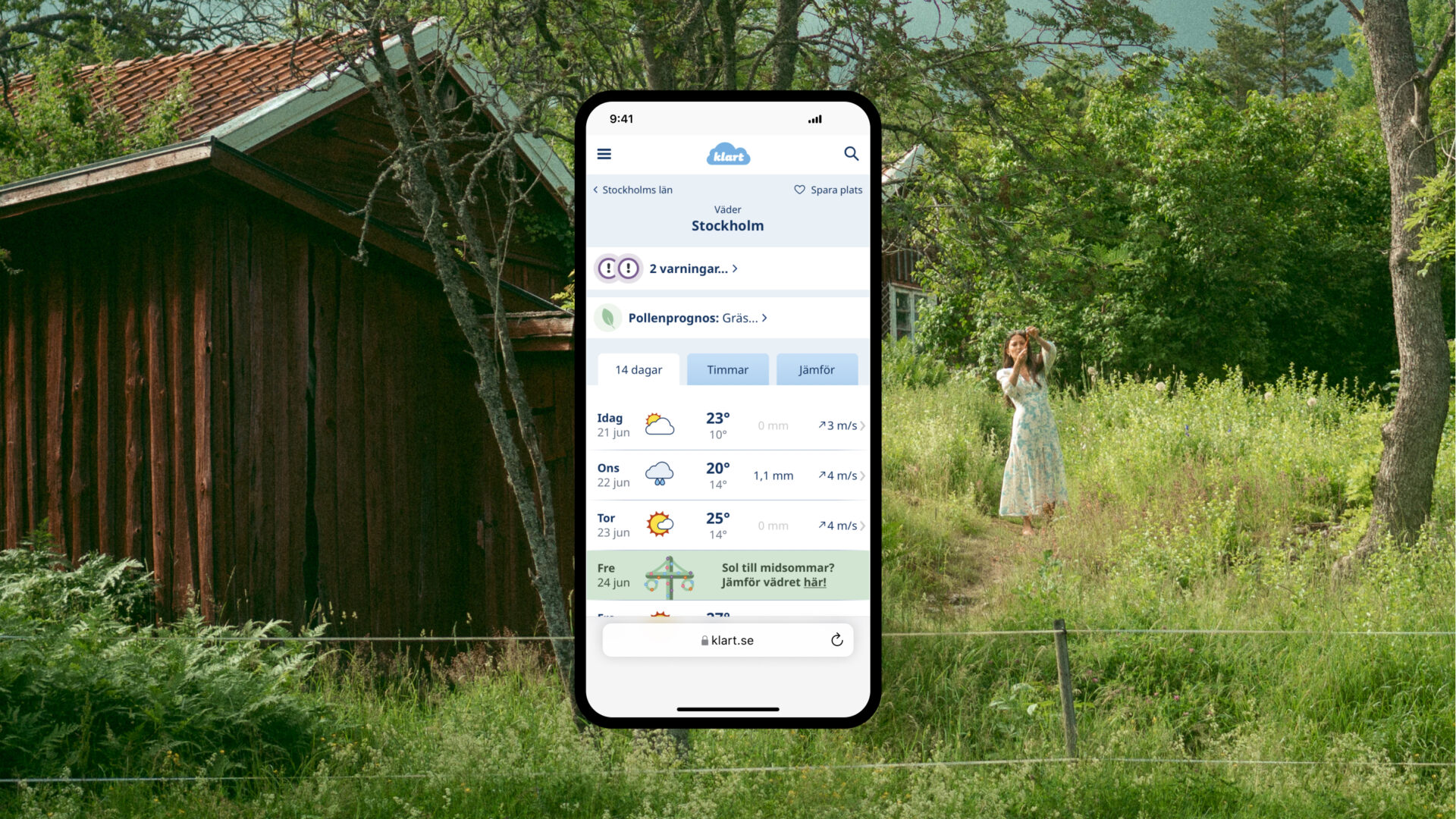 Redesign of the largest Swedish weather website
Klart is the largest weather website in Sweden with over 1.5 million unique visitors per week.
The website of Klart was overdue for a redesign and Glauser Creative worked with UX and design to improve on an already popular brand.
The challenge was creating a good user experience for all kinds of use cases as well as making it work well on mobile. A lot of people are very passionate about weather and wants their weather data displayed in very specific ways depending on how they think about weather.
The design was supposed to feel recognisable from previous version but still a new and fresh Klart.se.