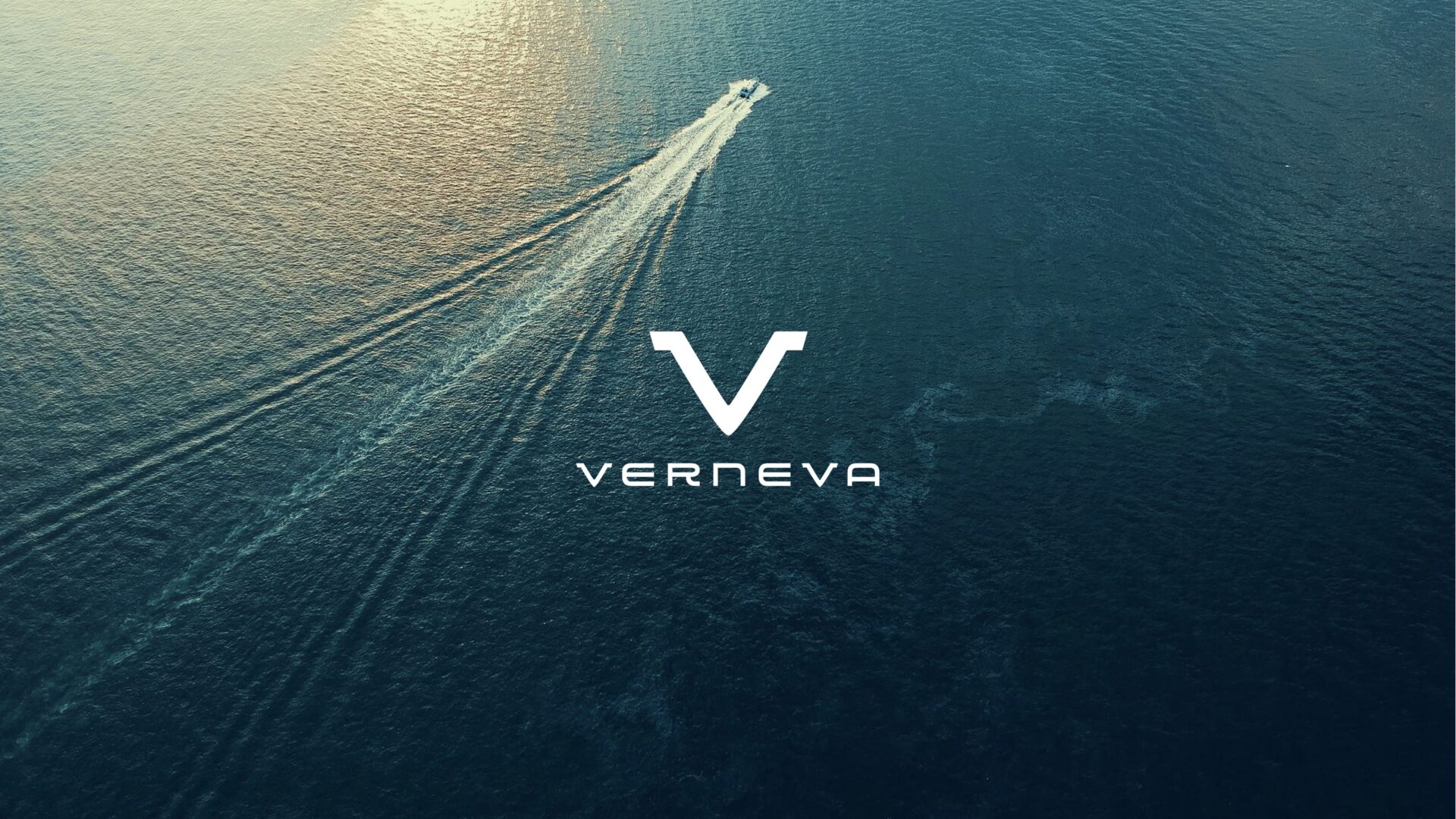 Logotype for the startup Verneva – electrifying the world of small boats
Verneva is a startup that is aiming to electrify the world of small boats. Boat engines is a market that is still quite untouched by the electric revolution that is really changing the landscape of cars.
There are some more upmarket boat brands with electric engines and then there is simple and small fishing boat engines. Verneva is in the middle of this targeting a large market of small boats.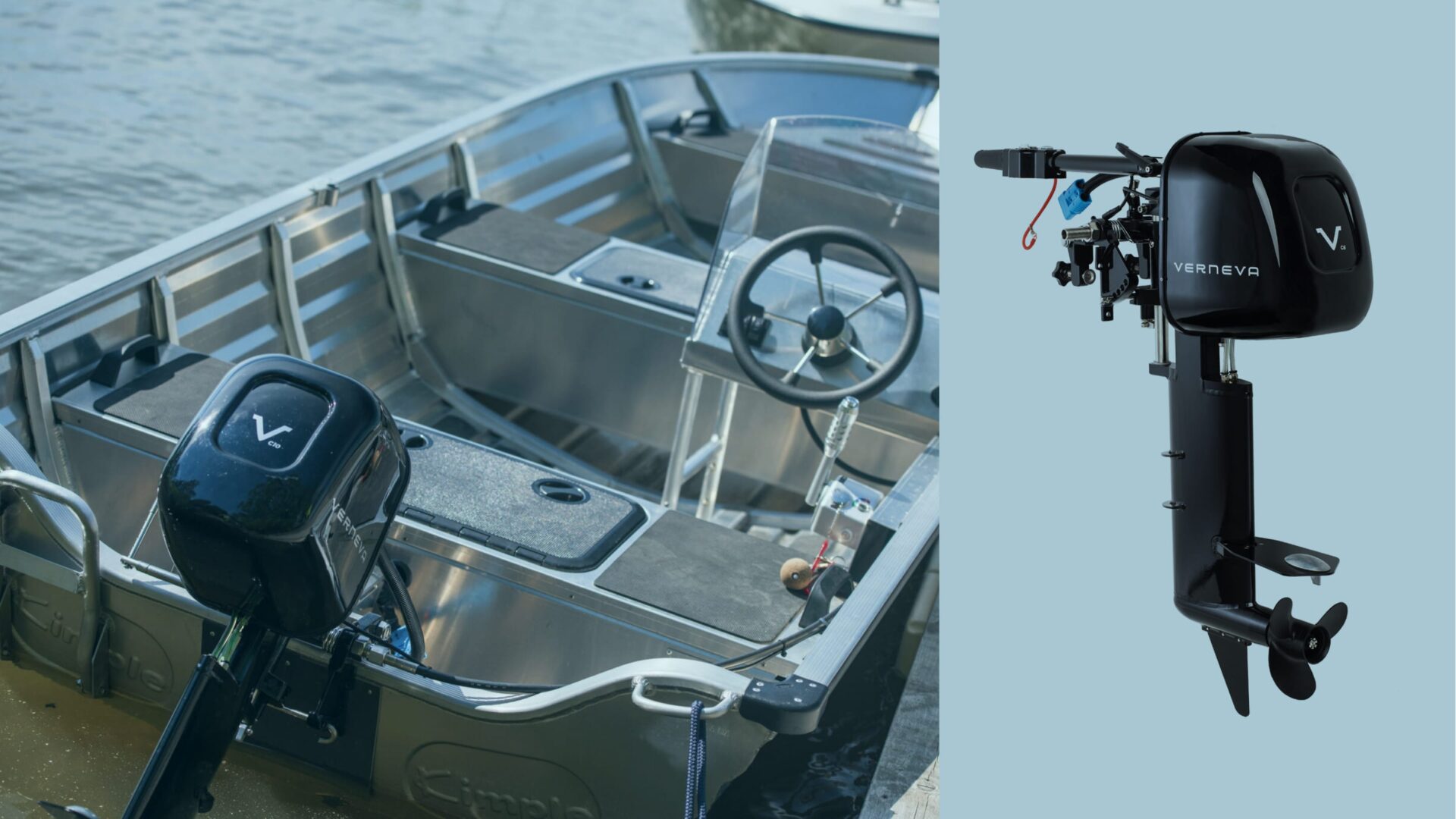 Glauser Creative helped Verneva set a modern tone with a logotype and graphic identity.
Read more about the company and buy an engine on their website – The future is current