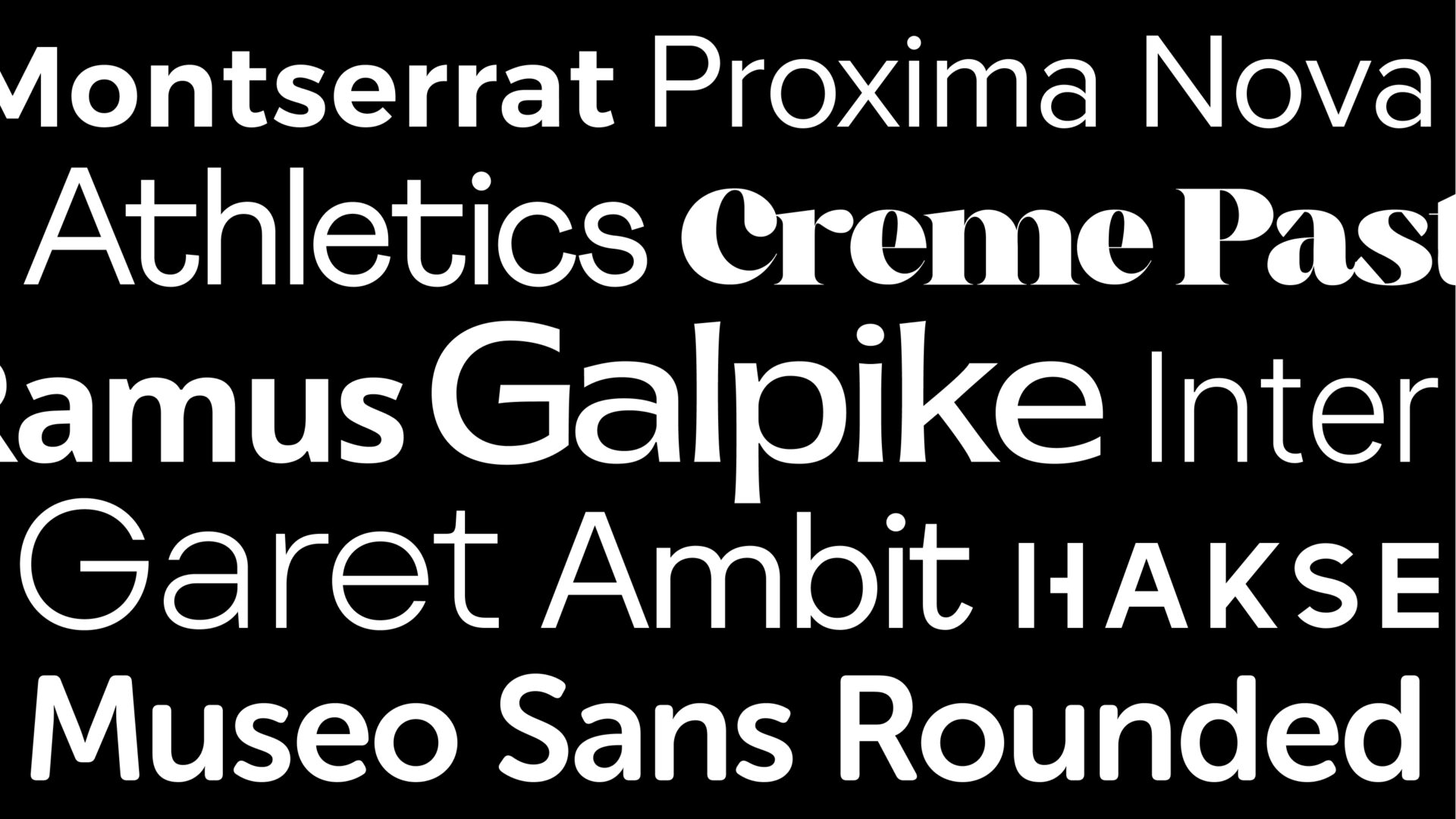 Free fonts are fantastic for your form
Yeah, silly headline but yes. Free fonts can be fantastic. If you are a freelancer starting out, you need some font inspiration or you're low on budget for your new project. Filling up on some free fonts can make a huge difference.
Here are some of my best sources for free fonts. Use them to find the right typography for your next brand identity, website, app, ad, business card, instagram post or wedding invitation.
Dafont (free)
This is an old but good source of free fonts with more than 70 000 fonts available. A lot of really crappy fonts but also some really interesting, weird and useful fonts.
Some of the most popular include Lemon Milk, Coolvetica, Cunningham Singleton, Muthiara, Bebas Neue and Billion Dreams. It can be a good source of inspiration for logos and headline graphics.
Dafont Free (free and demos)
Yes. This is a rip off of the above. But it has much higher quality when it comes to fonts. Linking to more than 12 000 fonts on other websites, often with demo versions, but still useful fonts.
Lot's of classics. like Helvetica Neue, Avenir Next, Brandon Grotesque, Gotham but also decorative ones like Solid Grooves, Ragile, Cervin Asenoy and Gishella Morely.
Google Fonts (free)
Google fonts have a good selection of fonts, currently 1 455 well made ones. Not all of them are great but there are some gems here and it's completely free and includes both desktop and web versions as well as an API that you can use for your app.
The best fonts include Roboto, Open Sans, Inter, Lato, Montserrat, PT Sans, Merriweather and Work Sans.
Adobe Fonts (free if you have Adobe CC)
Not exactly free, but if you are an Adobe Creative Cloud subscriber as many designers are it's included in you subscription. Adobe Fonts include 20 000 fonts. Some really good ones like Proxima Nova, Futura, ITC Avant Garde Gothic, Museo Slab, Termina, Baskerville and Mrs Eaves.
Free Faces
A curated list of great free fonts like Pilowlava, Vercetti Regular, Outward, Yatra One, Works Sans, Typefesse, Tightrope, Subjectivity and St MarieThin
Behance (free and demos)
Also Adobe and not only fonts but if you search for free fonts you can find some good ones here.
Try Cotta, Office Times, Yapari, Make Sans and Neue Machina.
Befonts (free and demos)
Another big collection of fonts a bit similar to the two Dafont sites but can include some other fonts as well.
Some good fonts include Circular, Nexa, Akira Expanded, Hatton and Argesta.
wFonts
Not the most inspiring website but you can find a lot of free and demo fonts of high quality here.
Some good fonts include Futura and Trajan Pro.