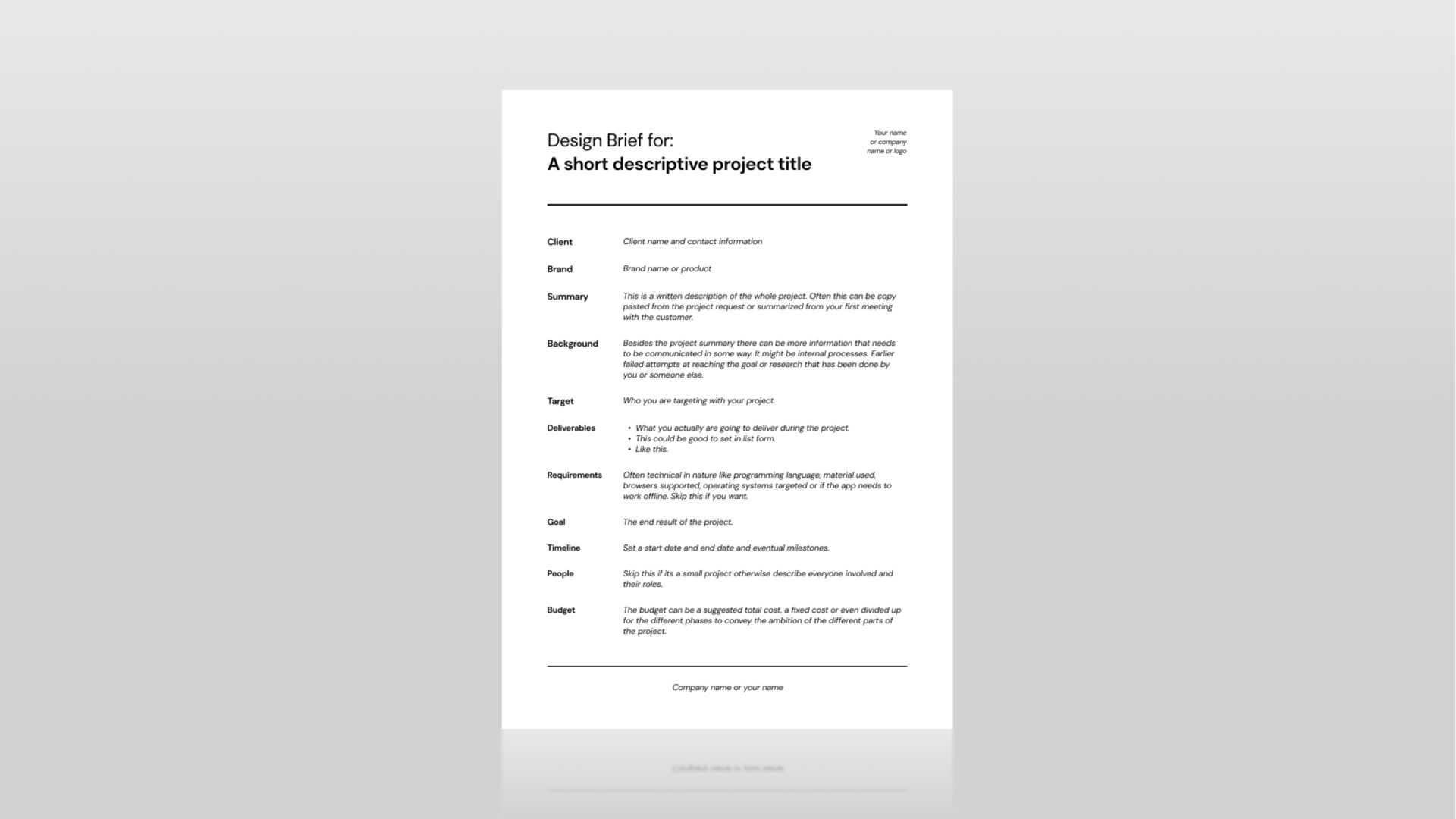 Get a free design brief template to start your next project
You never regret having made a design brief. Starting a project in the right way can be crucial for success. No matter if you are a designer, project manager at an agency or the client. So don't skip the brief.

Read more about How to write a design brief – and why you should have one
To help you get started with writing a brief I have created a brief template that you are free to use as you like.
Just duplicate the project on Figma and start making your own brief. You won't regret putting the time in.
Design brief template summary
Write the client and brand
Type a summary of what you want to accomplish
Describe the background
Who are you targeting?
What should be delivered?
Are there any requirements?
What is the ultimate goal?
Timeline for the project
People involved
And maybe what makes the biggest difference, what is your budget for this?
👉 Get the Free Template on Figma