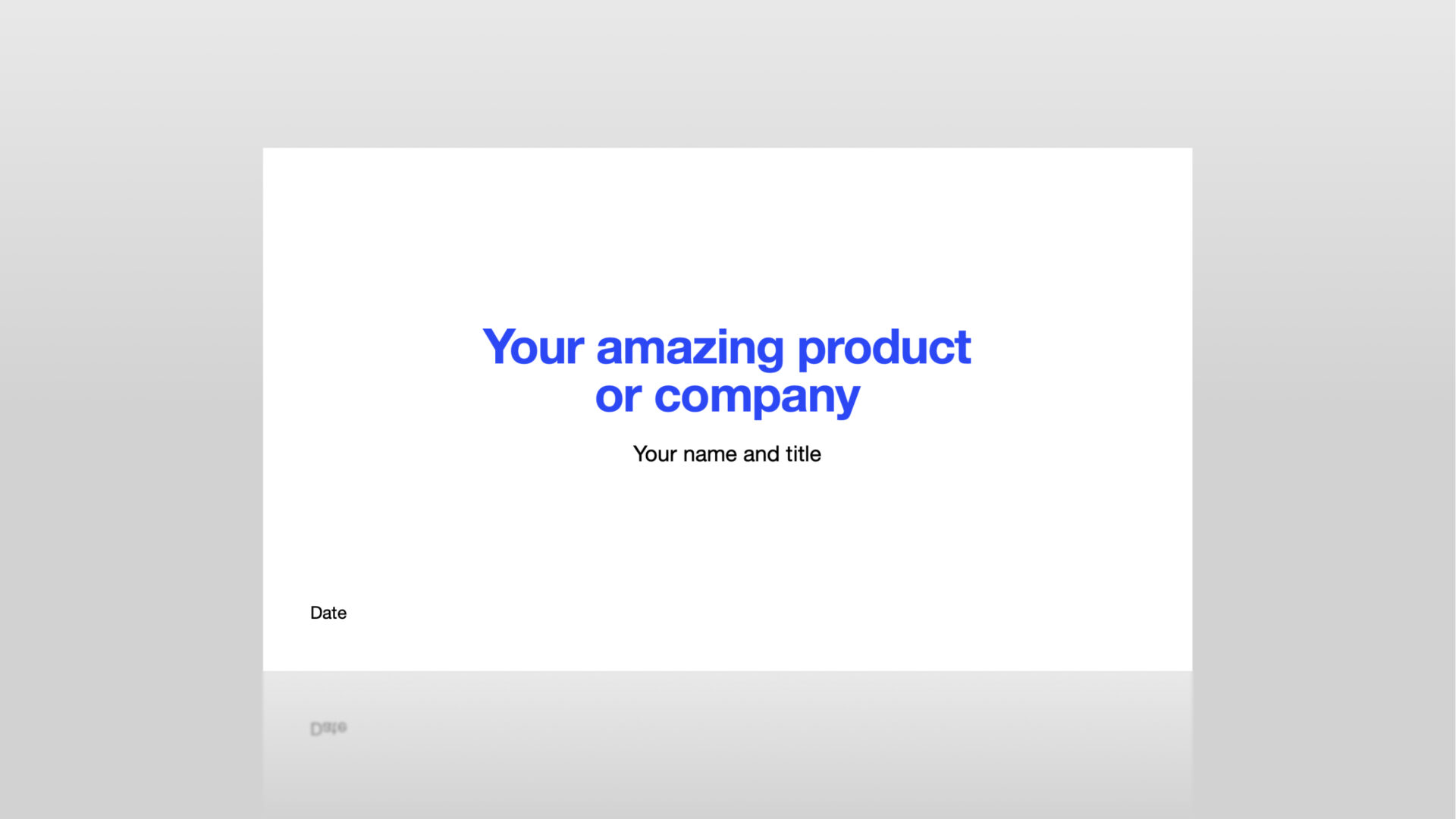 Get a free pitch deck template for your perfect pitch
A simple pitch deck template that can be used as a starting point for your perfect product or company pitch. You can use it to raise money or to pitch your idea internally. 
Its also a great way of just testing your startup idea for yourself. Will you be able to convince yourself using this pitch deck?
Loosely based on the famous Guy Kawasaki 10 slides pitch deck with some examples added from famous startups.
Pitch deck template summary
The problem or opportunity you are addressing
Your value proposition
Your unique and magic solution
Your business model
Go to market plan
The competition
The team
Key metrics and finance
Current status and timeline
End goal or exit strategy
👉 Get the free pitch deck template on Slideshare
Also see my Pyramid Principle presentation template