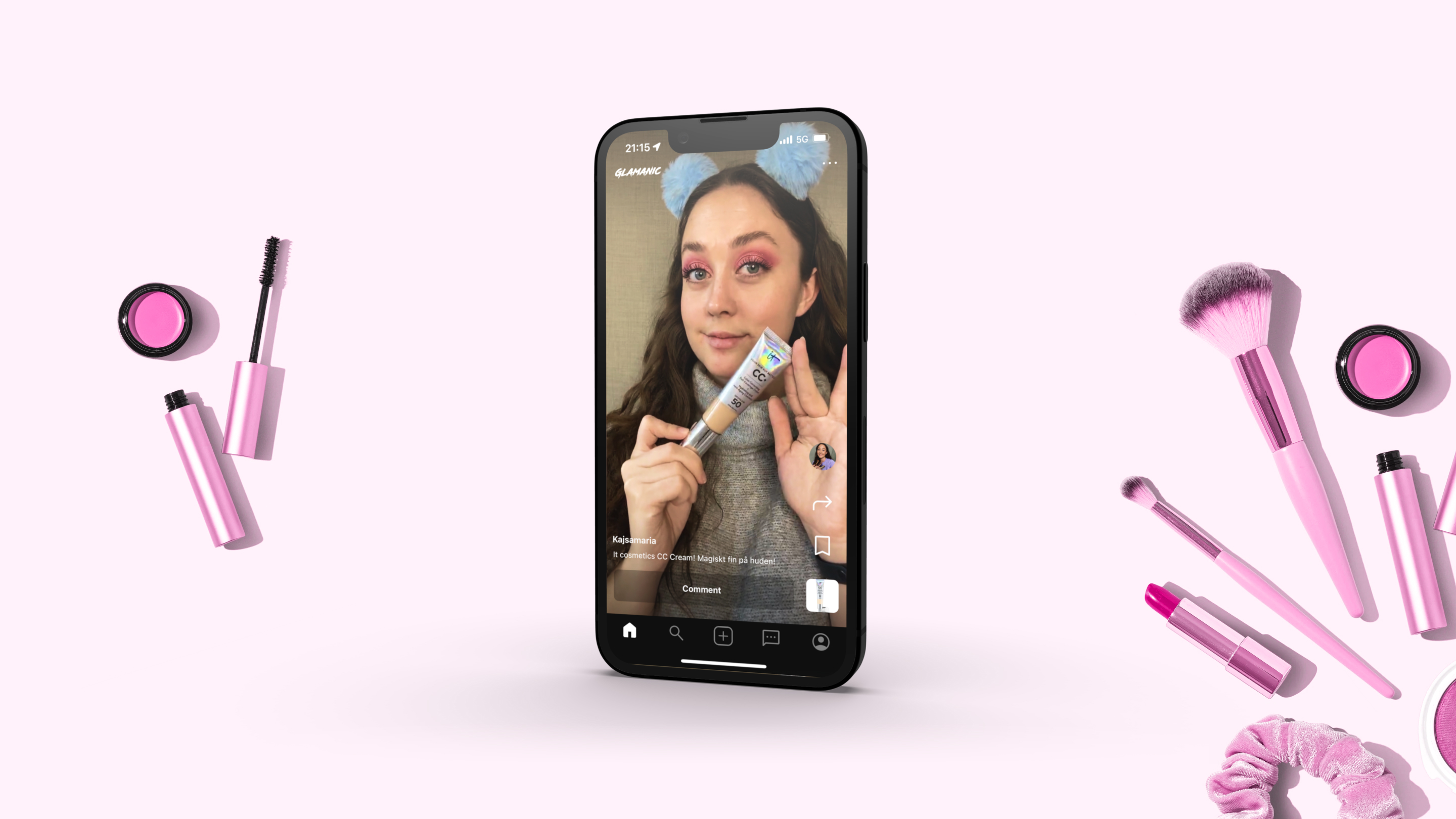 Glamanic – a community for beauty fans
The initial idea of Glamanic was to build a community around beauty on existing social media platforms. Glauser Creative first helped in creating the name and brand of Glamanic.
But after testing the idea for a while we discussed creating a unique app around beauty.
A dedicated app for beauty fans
We created an app combining the user experience of full screen video from apps like TikTok and Instagram with shopping and beauty. As the app focuses on just beauty and have a clear purpose, it is a more useful alternative to the mindless swiping of other social media.
Glamanic focuses on a positive and healthy attitude around the subject of beauty.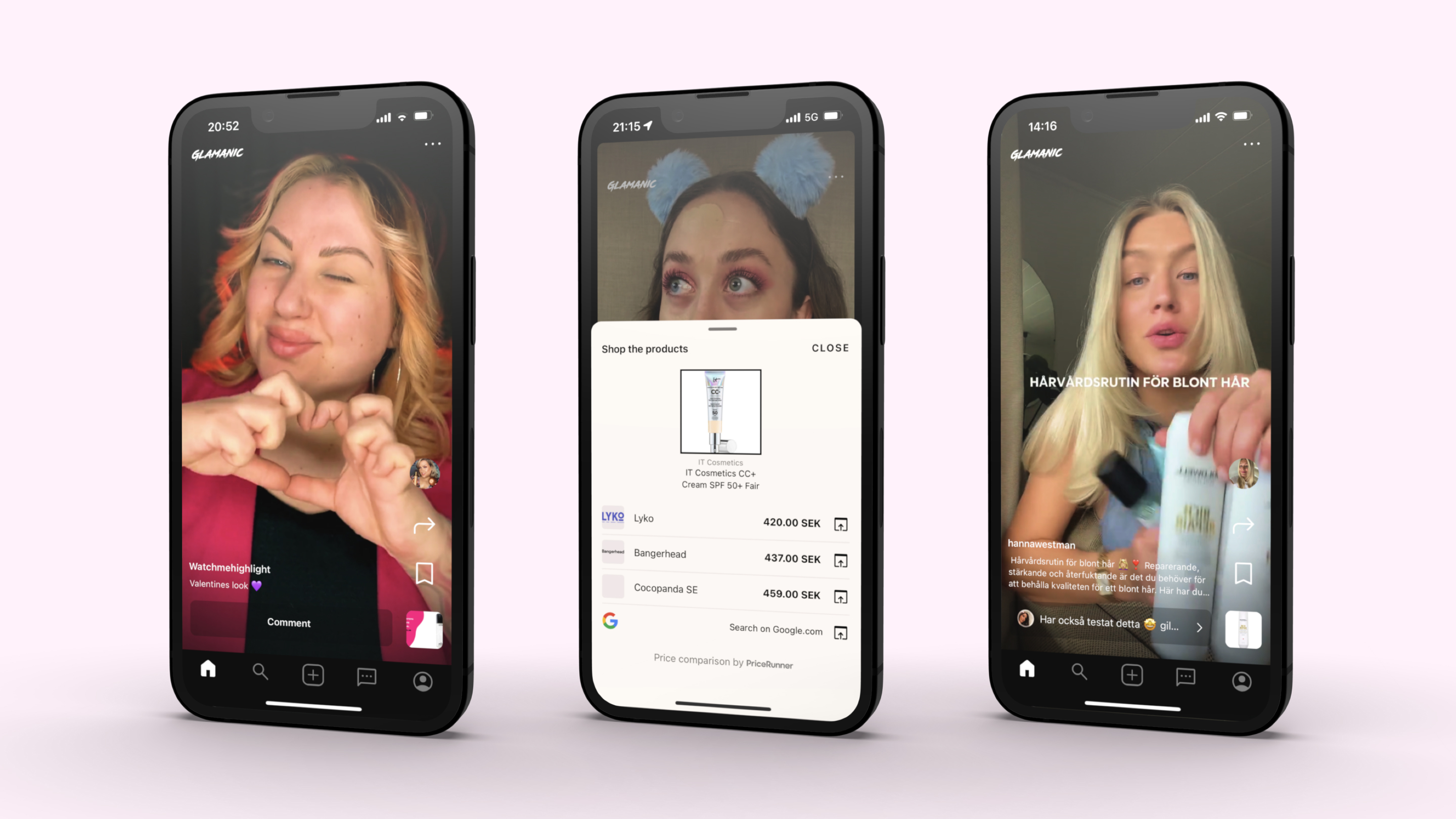 The first version of the app is now live on Appstore and Google Play in Sweden and lets you watch beauty product reviews and tutorials from creators as well as compare prices and easily find the products tagged in the videos.
You can interact with other creators, comment videos and ask questions about beauty.
A community for creators and brands
Creators can get product samples, a new audience and make money on their content.
Brands can interact with the Glamanic beauty community and get authentic video content for their social media and communication.
Glamanic is a bootstrapped startup created by a small team in Stockholm with a background from the beauty industry and creating digital products.
Visit glamanic.com to read more and download the app.
Concept and design by Glauser Creative.
Also see Logotype, graphic identity and packaging for new Swedish beauty brand Per Lei