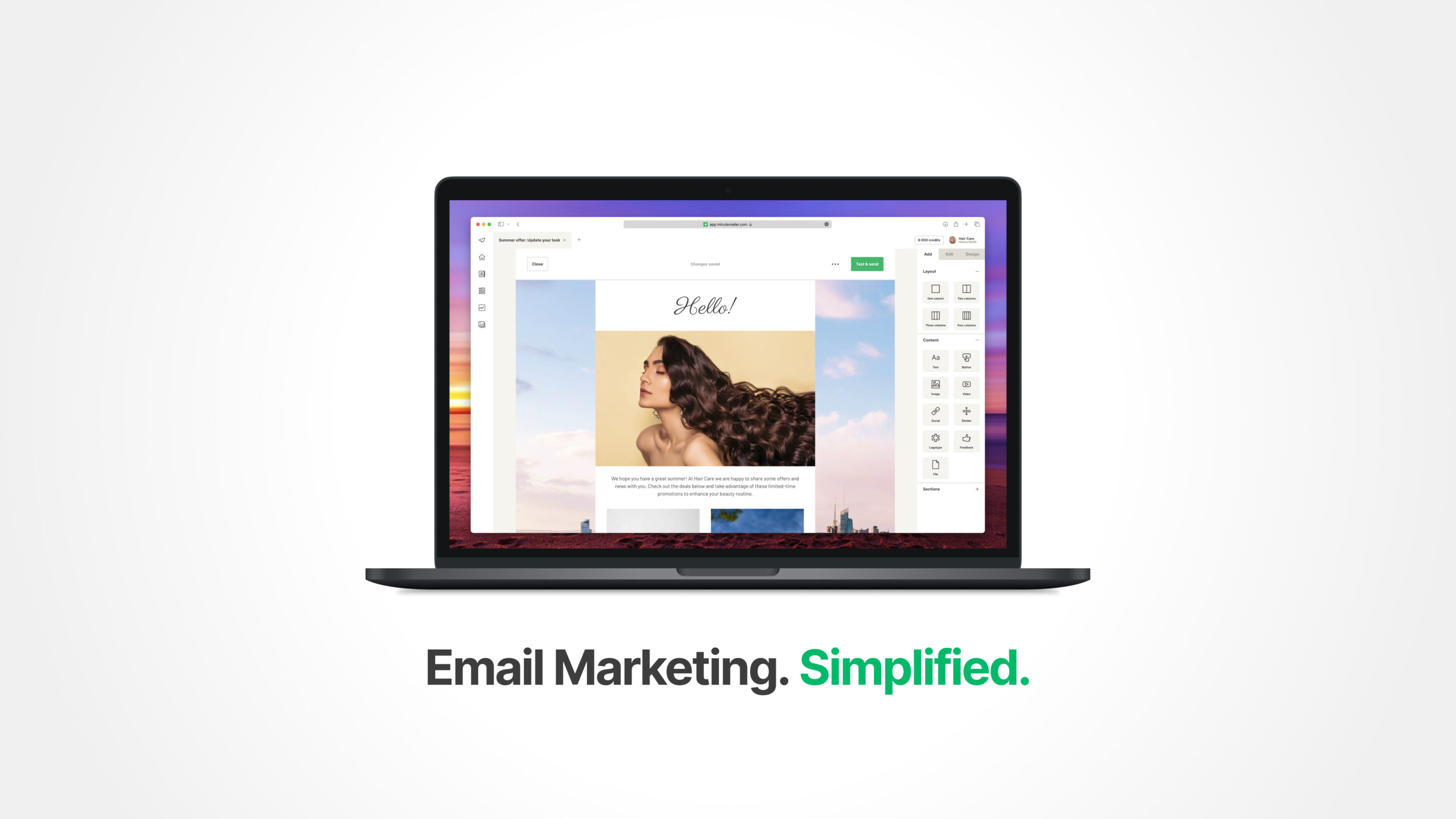 Minutemailer – Email marketing. Simplified.
Minutemailer have been my side project for a long time. I founded it when I started freelancing and was looking for a simple way of sending some emails to contacts with updates of what I was doing.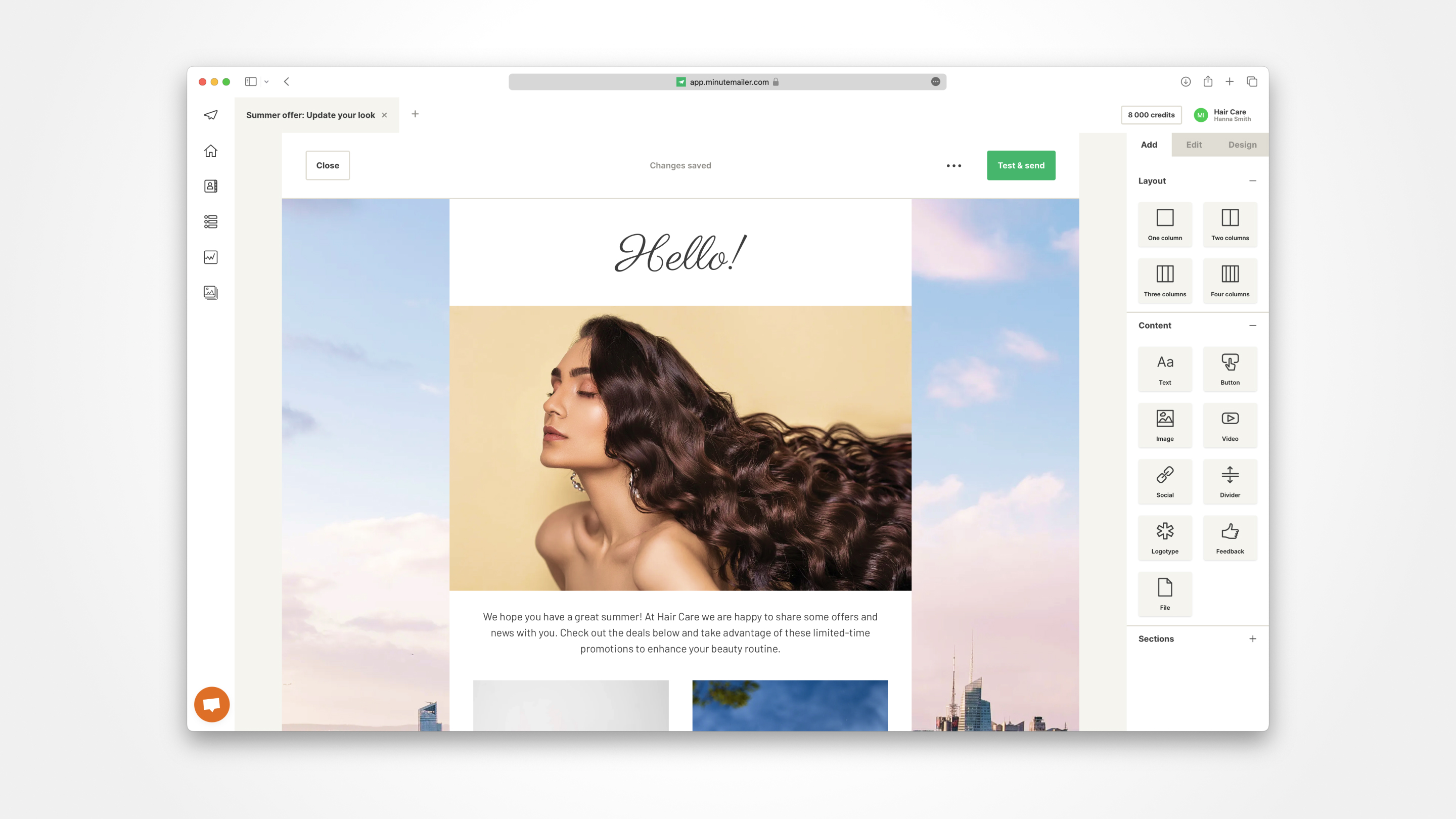 As it has been a hobby project it have grown very slowly but is now a real business with a (still small) turnover of about EUR 70 000 a year and thousands of users and customers.
To reignite the product and see if it can grow to another stage we decided to simplify the brand and messaging.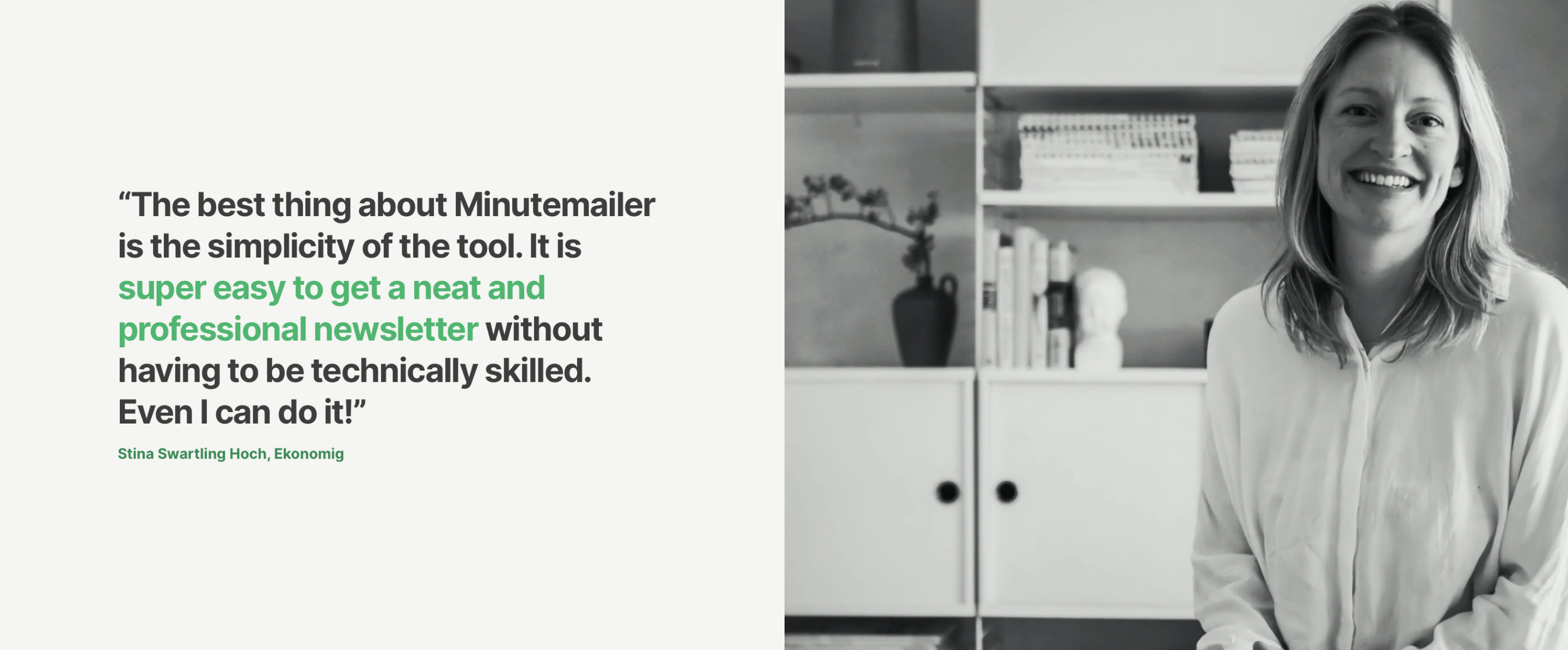 When all competitors get more and more features and increase complexity Minutemailer is all about sending great newsletters fast. And as I'm very concerned about climate change it's important to have sustainability in mind.
So we are using servers with minimum climate impact as well as giving 5% of our revenue to remove carbon dioxide from the atmosphere. Not a huge sum but still. It makes the emails we send climate neutral which is better than the competition.
The brand is simplified around a simple paper plane symbol and a green color palette. Communicating simplicity and sustainability.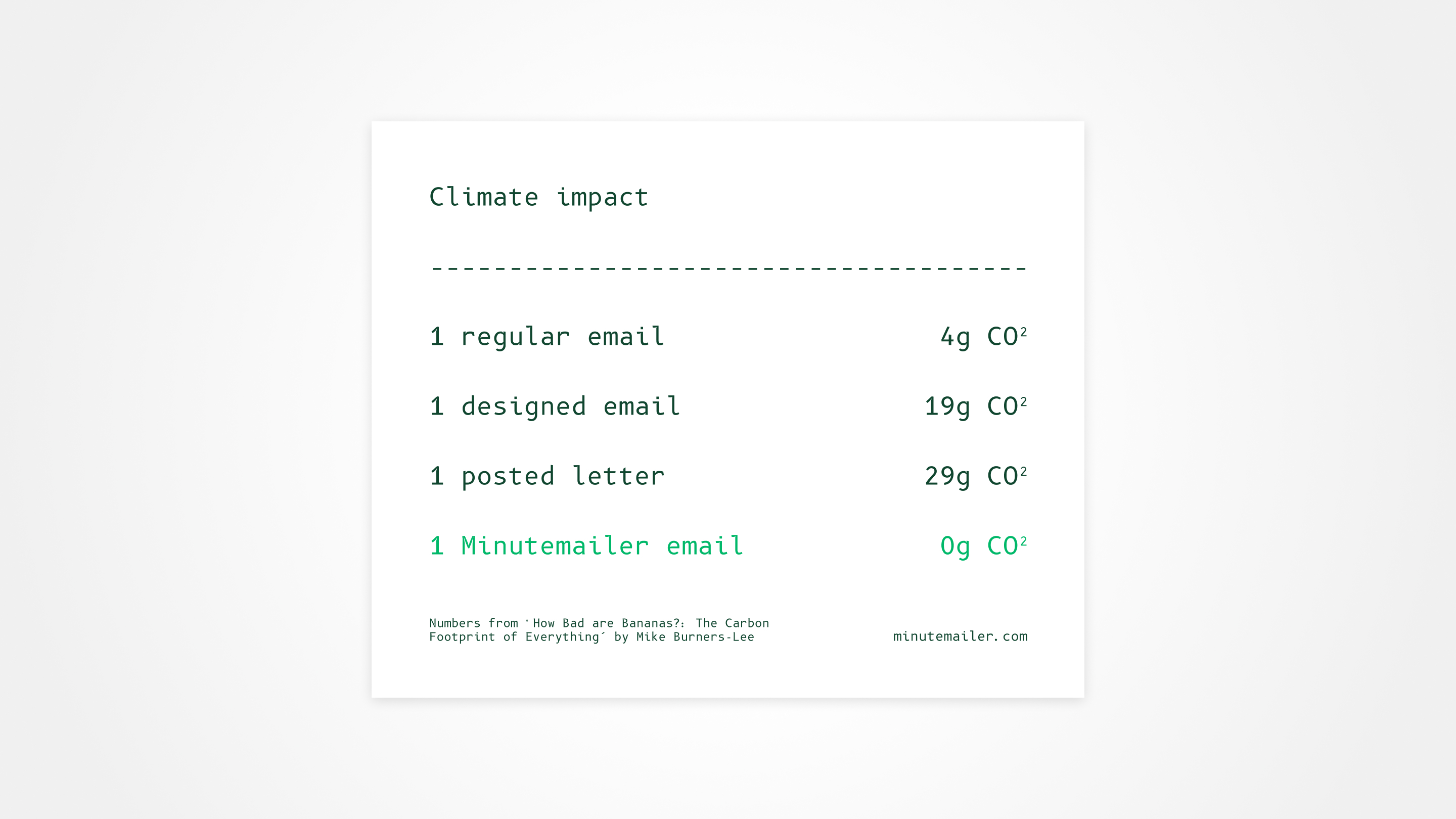 Minutemailer can also be used as a simple CRM tool for small businesses. Store your contacts in one safe place in the cloud and send newsletters and plain emails.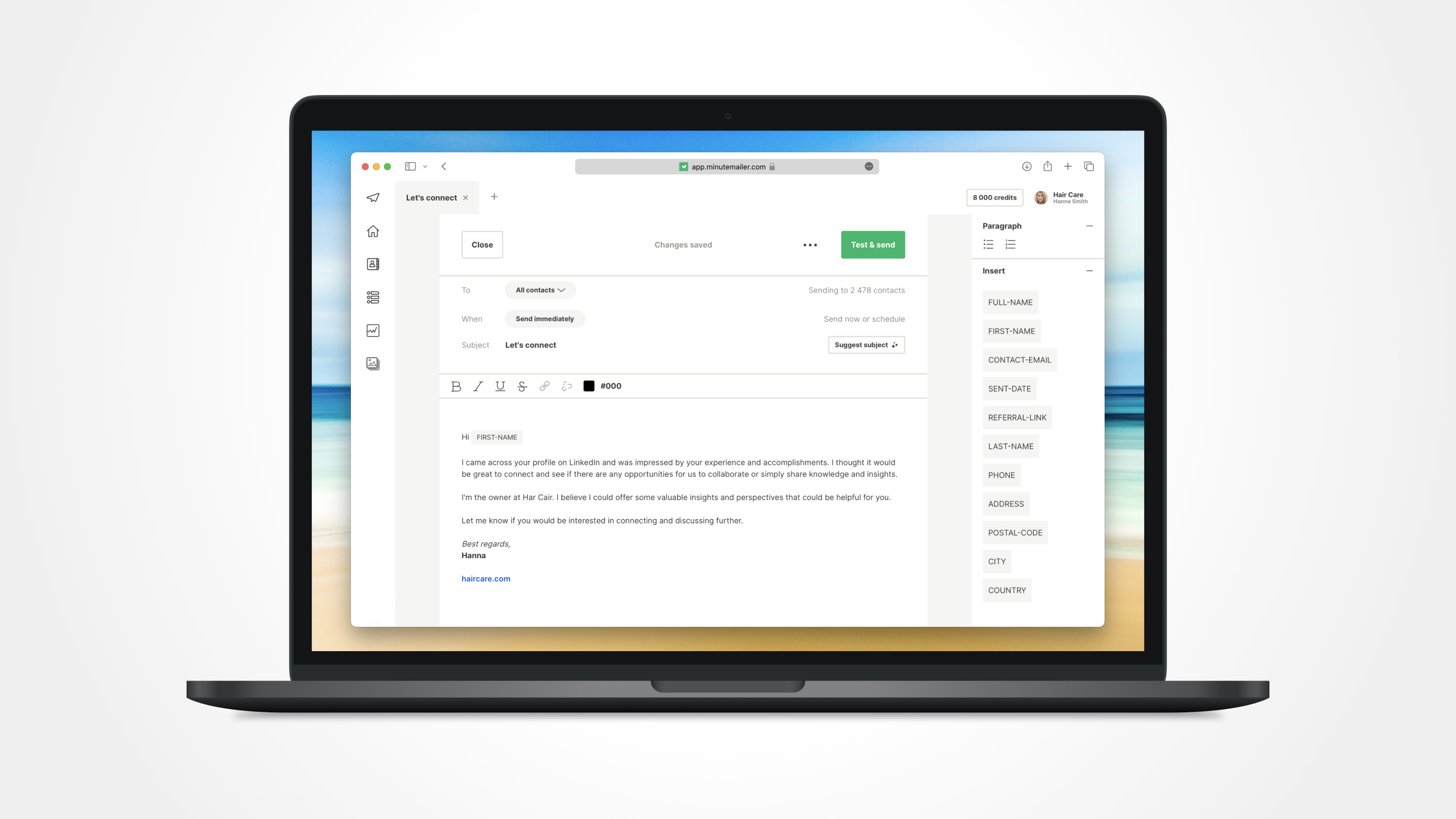 Give it a try and create your own newsletter – start a free account here.